Date
Tuesday the 8th of October
Time
One day (from 9:00 AM untill 5:00 PM)
Location
Van Nelle Fabriek (Van Nelle Factory)
Van Nelleweg 1
3044 BC Rotterdam
Organisation
Bouwen met Staal and the research project SMARTconnection.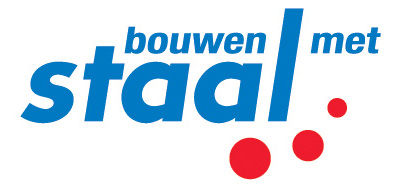 Info: Rayaan Ajouz (Bouwen met Staal), e-mail rayaan@bouwenmetstaal.nl
Hackathon@Staalbouwdag is part of the SMARTconnection research project. In this research project methods are developed to analyze steel connections in a smart automatic process. More info
Content
During Hackathon@Staalbouwdag, multidisciplinary teams will compete in designing the best parametric steel structure in a workshop setting. The task is to design a steel structure where the main loadbearing structure and the structural details are in optimal balance.
Each team will consist of three members. Including one architect, one structural engineer and one structural detail-engineer. The team with the best design wins Hackathon@Staalbouwdag.
During the hackathon the use of Karamba3D is recommended. Via the new tool KarambaIDEA, developed by Bouwen met Staal, steel connections of the parametric steel structure modelled in Karamba3D, can be exported to IDEA Statica Connection for detail analysis. Temporary licenses for IDEA Statica connection, Rhino6 (Grasshopper) and Karamba3D will be provided to contestants.

Contestants
Hackathon@Staalbouwdag is looking for:
Architects
Structural Engineers
Structural Detail-engineers

The contestants have experience with either Grasshopper or Karamba3D or IDEA Statica connection
Programme
The Hackathon will start with presenting the teams and announcing the case. At the end of the day each will team will give a brief presentation of the made design.
The jury will judge the design on: Efficiency, Aesthetics, Economy and Build-ability. The team that scores best on all four criteria will win the Hackathon@Staalbouwdag. Every winning team member will receive a free Bouwen met Staal-course, or -study book.
09.00 uur Start Hackathon
(09:30 uur Nationale Staalbouwdag opens for visitors)
15:30 uur Preparing presentations
16:00 uur Presentations (5 min. per group)
16:30 uur Jury verdict
16:45 uur Announcement and homage of winning team
Enrolment procedure
Will your team design the best steel structure? Enroll by sending an e-mail, including undermentioned documents, to rayaan@bouwenmetstaal.nl
Deadline is friday the 6th of September 2019.
You will receive a conformation via your e-mail address.
Documents needed for subscription:
Files to display skill-level of relevant software (Grasshopper, Karamba3D, IDEA Statica)
Case you would like to work on during the Hackathon, supplemented with a brief description and pictures (drawings, visual impresions, inspiration)
Forming the teams:
Bouwen met Staal will collect all cases of the contestants. Before starting the Hackthon, contestants will order the cases to their preference. Based on this preference teams will be formed with the corresponding case. Each team must have one architect, one structural engineer and one structural detail-engineer.
Anouncement contestants:
The 13th of September, Bouwen met Staal will announce the participants. The participants will receive a free entree voucher for Nationale Staalbouwdag on their email adress. On arrival at the Nationale Staalbouwdag, the voucher can be exchanged for a visitors-badge.
More information
Hackathon@Staalbouwdag is organised by Bouwen met Staal and the SMARTconnection research project.
For more information: Rayaan Ajouz (Bouwen met Staal), e-mail rayaan@bouwenmetstaal.nl.